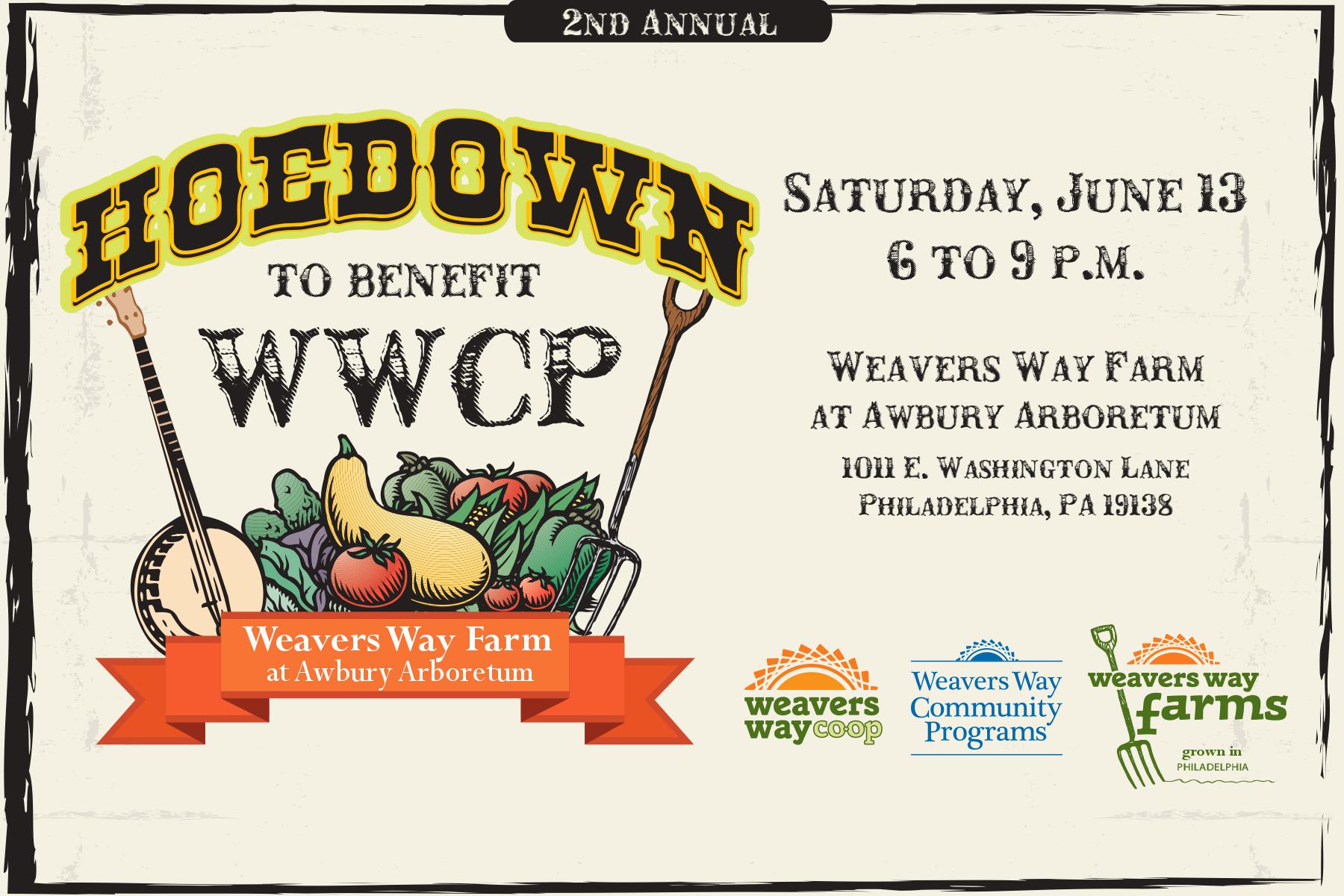 Please join us Saturday, June 13, from 6 to 9 pm!
The second annual Hoedown is an evening of locally sourced, farm-fresh food,
live music and outdoor games, set against the backdrop of the 2-acre
Weavers Way Farm on the grounds of Awbury Arboretum.
Tickets include dinner, drinks and a tax deductible donation to benefit
farm and nutrition education programs for children and families at WWCP. 
Guests are encouraged to bring a picnic blanket. Weavers Way Farm is easily accessible via Septa regional rail and bus, or bike! 
We look forward to kicking off summer with you!
Purchase your tickets now!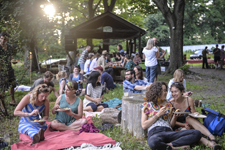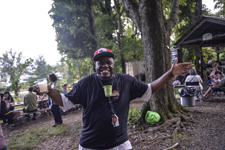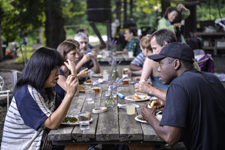 Thank you to our sponsors!