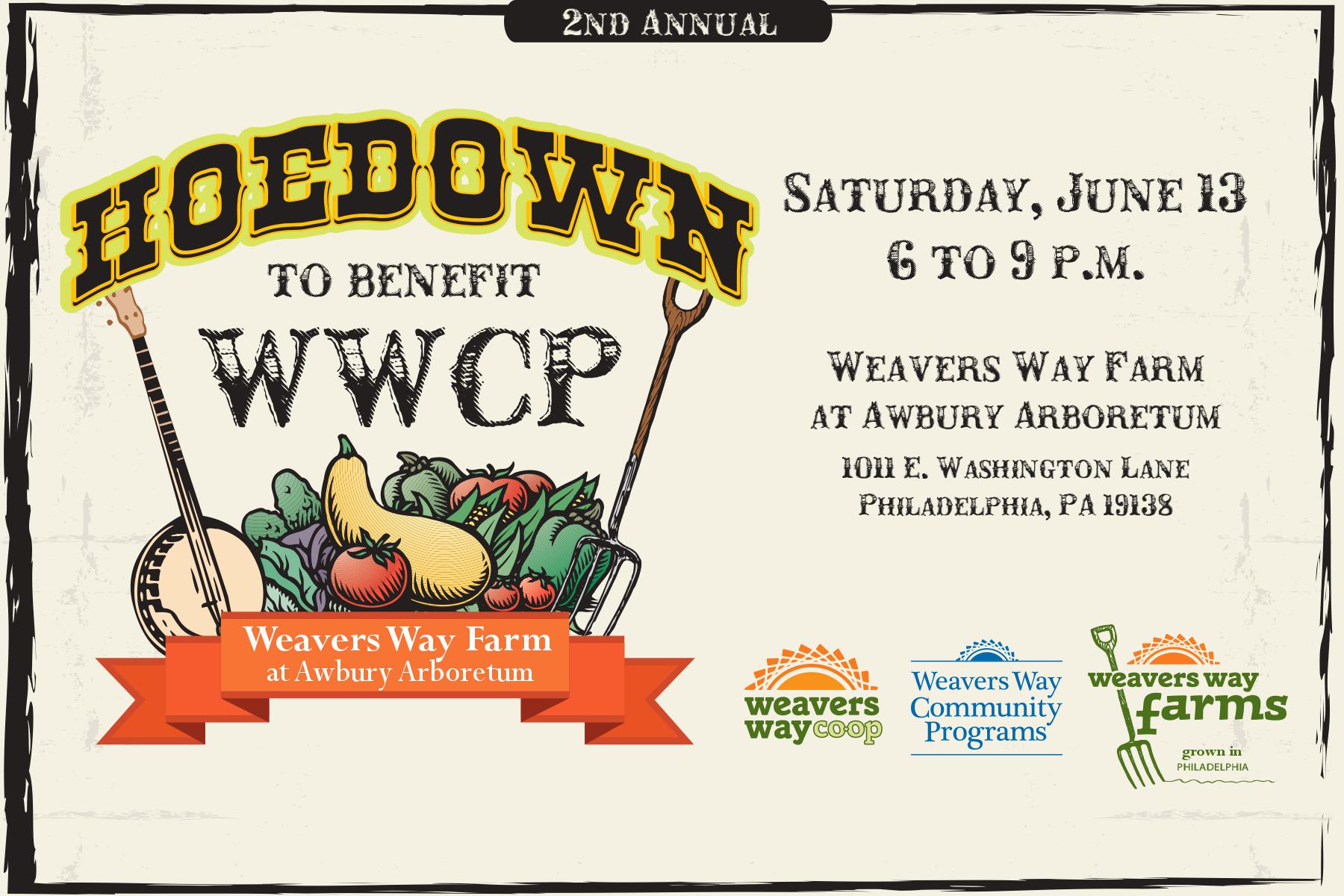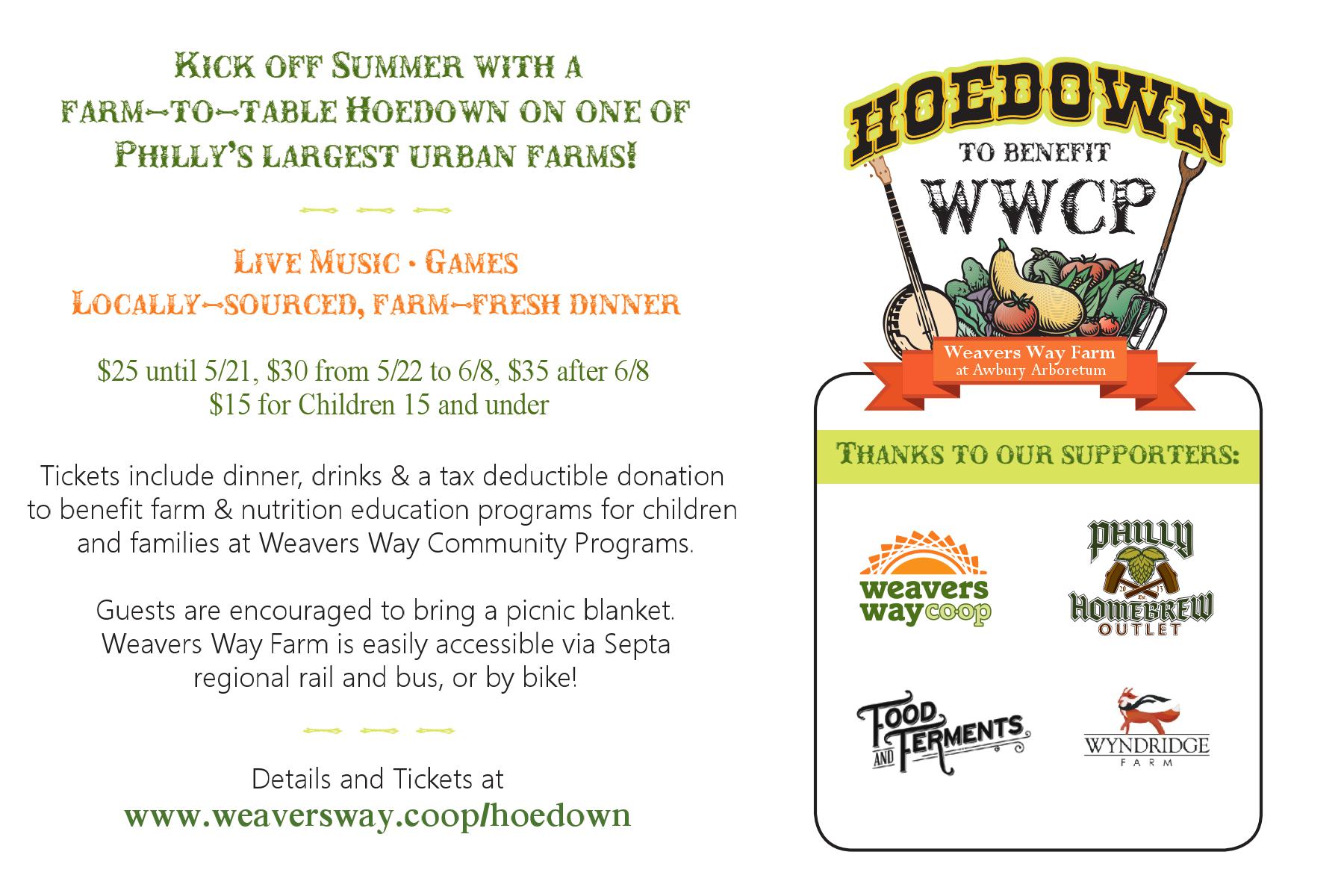 Please join us Saturday, June 13, from 6 to 9 pm!
The second annual Hoedown is an evening of locally sourced, farm-fresh food, live music and outdoor games, set against the backdrop of the 2-acre Weavers Way Farm on the grounds of Awbury Arboretum.
We look forward to kicking off summer with you!
Take advantage of Early Bird pricing ~ Purchase your tickets now!